Parvus Rosso Picolit Neri IGT Delle Venezie
Alcohol: 13%
Type: Still
Size of bottle: 0.75ltr
Bottles per box: 6
Light ruby red. The typical of the small berry, from which it comes, gives it a unique and fine scent, from the bouquet that recalls the red fruits, marasca and spices. Tannic and warm, the palate is full bodied, giving you notes of extreme elegance and intensity.
Great with wild game meat like duck breast or seasoned cheeses
€ 61.95 with VAT € 74.34
Vine: 100% Piculit Neri
Planting method: Guyot with sixth plant of 4500 vines per hectare
Harvest: Grape Harvest starts from the middle of September with ripening of the grapes and continues in the various vineyard locations with manual crushing of the petiole to start the period of drying on the plant until the beginning of October. The actual harvest begins after about 15/20 days of drying, generally around the first half of October, then grapes are taken to the cellar for further qualitative selection and then destined for winemaking.
Vinification: Grapes are harvested to the best degree of sugar and phenol maturation and gently decomposed and pressed. Once the fermentation-maceration has begun, in controlled stainless steel vintners, frequent replenishes and delestages are performed for about seven days to facilitate the extraction of the aromatic and phenolic component from the skins. Subsequently, the wine is finished and the wine ends its alcoholic and malolactic fermentation in French oak barriques (225l) for 12 months. After that period, it is followed by aging in the bottle for about 6 months before placing the product on the market.
Colour: Light ruby ​​red
Sensory and taste notes: The typical of the small berry, from which it comes, gives it a unique and fine scent, from the bouquet that recalls the red fruits, marasca and spices. Tannic and warm, the palate is full bodied, giving you notes of extreme elegance and intensity.
Food Matching: Great with wild game meat like duck breast or seasoned cheeses.
Serving temperature: 17-18° C
The wine has a brilliant ruby ​​red colour. Its characteristic is a bouquet of fresh red fruits such as cherry,…
Yellow, pale straw yellow. A fine and persistent perlage with a floral and fruity bouquet with hints of wisteria, acacia…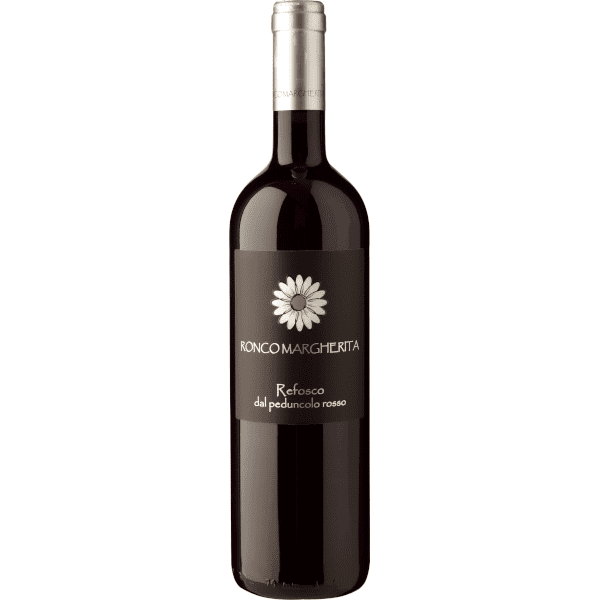 Intense ruby ​​red with purple reflections. It has a rich and intense bouquet, with fruity notes reminiscent of marasca, plum…
Bright straw yellow. The nose is characterized by its distinctive varietal characteristics, with scents that recall bitter almonds: balanced taste,…
Intense ruby red tending to violet. Intense, wide scent, with fruity scents of raspberry, blackberry, currant. The palate is full…
Straw yellow with golden reflections. With a remarkable aromatic complexity, where fine and intense fragrances recall the exotic fruit, melon…